This post is not directly on wargames, but I'd like it share it anyway as it's related for sure.
Ulf Krahn, Man-in-Stockholm, Co-Designer for 1985: Deadly Northern Lights and The Dogs of War, founder of Terranis Systems Ltd., Ring-Bearer and Barrel-Rider, is now in the (hopefully) final phases for delivering a tactical module software connecting with the Leopard 1 and 2 MBT simulators used by the Hellenic Army.
Way to go, Ulf!!!
http://www.terranis.se/en/news-5609627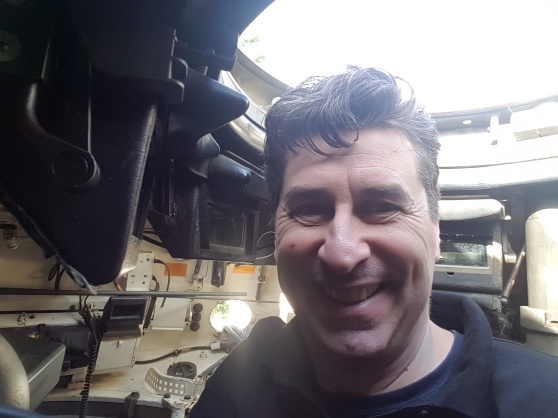 Leopard 1A5 - Lot of space compared to a T-72, but Ulf takes most of it.